This article outlines the basic configuration required for Outlook 2010 to use MailChannels Outbound Filtering for SMTP.

Step 1
Go to File menu.
Click the Info tab for the Account Information section.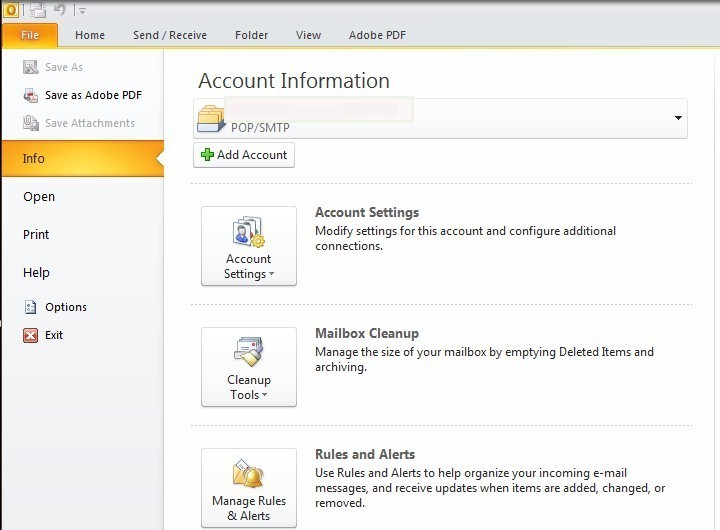 Step 2
Click on Account Settings.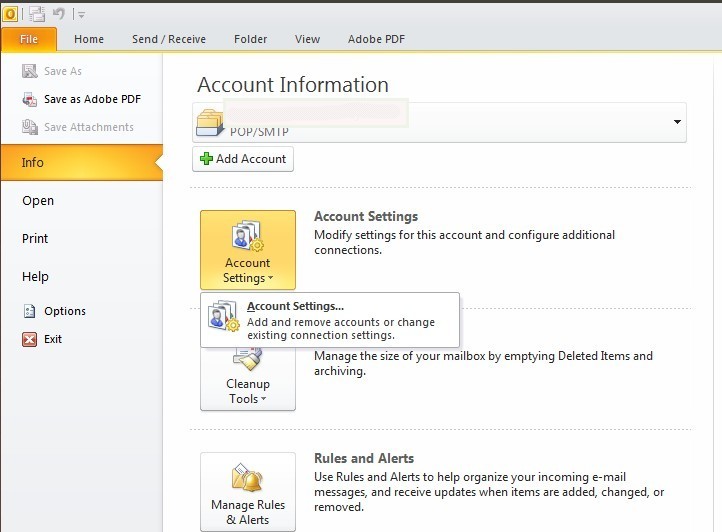 Step 3
Select your email account from the list.
Click Change.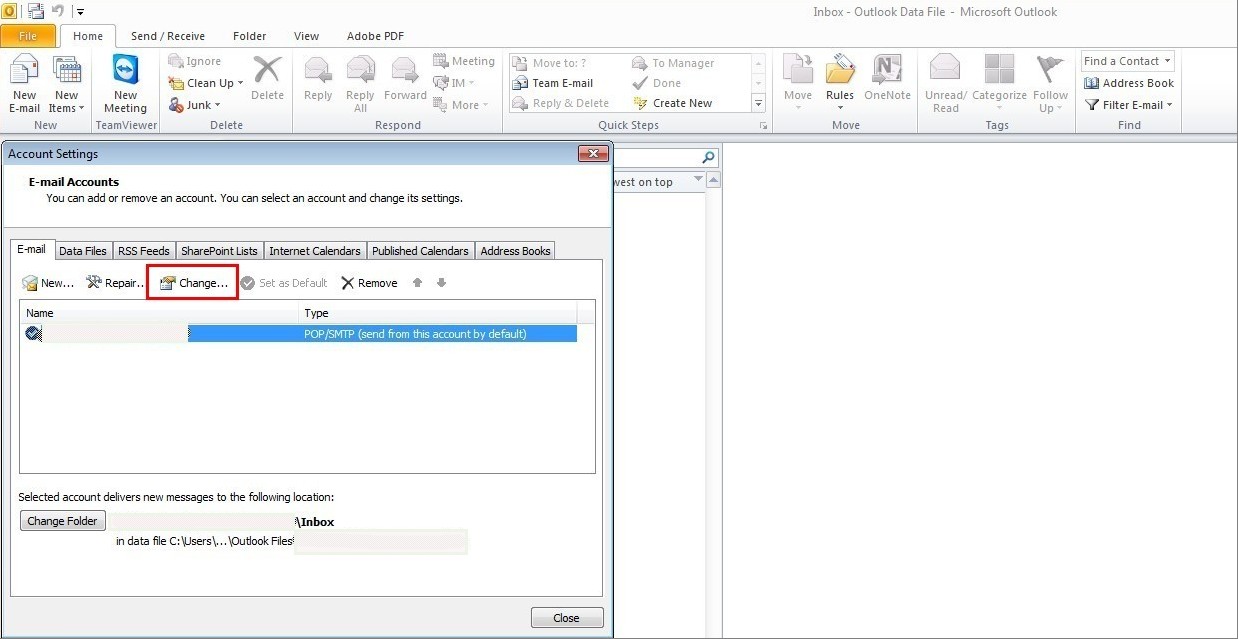 Step 4
Change Outgoing mail server (SMTP) to smtp.mailchannels.net.
Click the More Settings... button.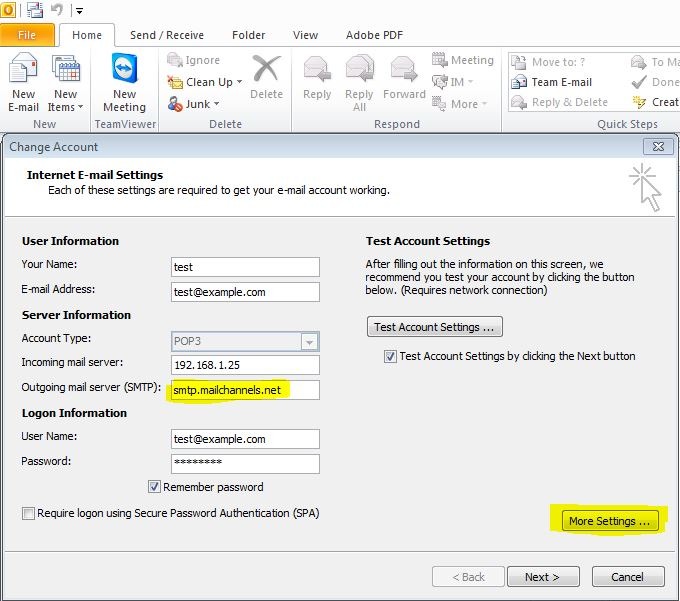 Step 5
Select the Outgoing Server tab in the email settings dialog box.
Tick My outgoing server (SMTP) requires authentication.
Select Log on using.
Enter the MailChannels username and password we supplied when you signed up.
Tick the Remember password option.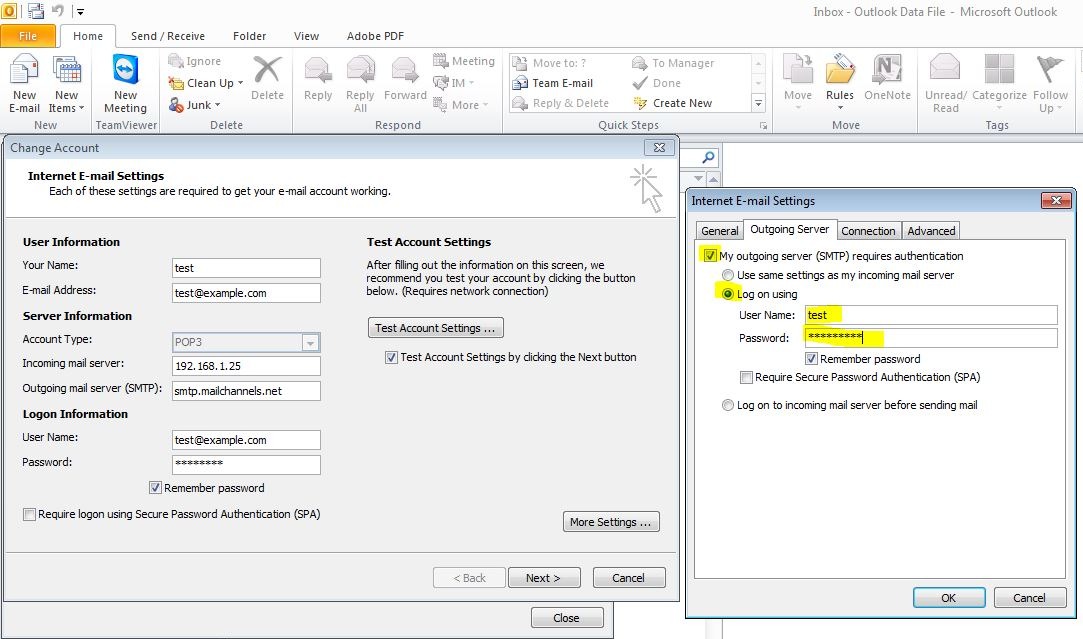 Step 6
Select the Advanced tab.
Change the Outgoing server (SMTP) to 25.
Set Use the following type of encryption connection: to TLS.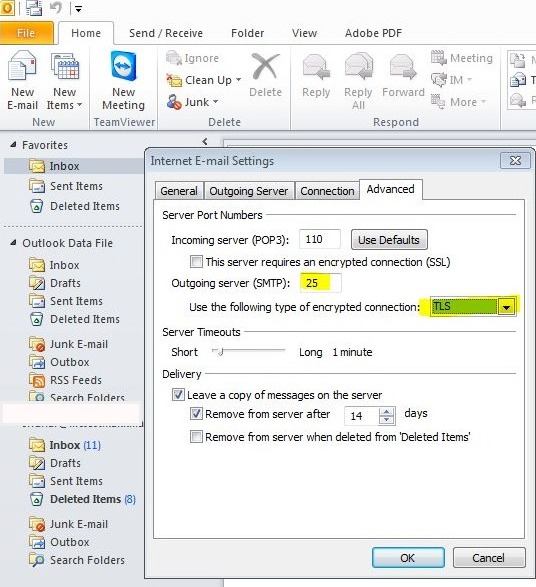 Step 7

Click on Next.
Click on Finish.