A Sender Profile allows MailChannels Outbound Filtering customers to view sending statistics about a particular user on their network. Our Sender Profile feature is an intelligent method for staying informed about your users' activity. Each user has a Sender Profile that details every message sent, any Alert Notifications generated for bad behavior, a graphical ham:spam ratio display with current counts and other insights you might need--all users' sending details in the same location.
Use MailChannels Sender Profiles to:
Identify Spammer Activity and Abuse Immediately
Gather Detailed Insights into a User's Activity
Set Specific Timeframe of Activity
View All Users Metrics in One Place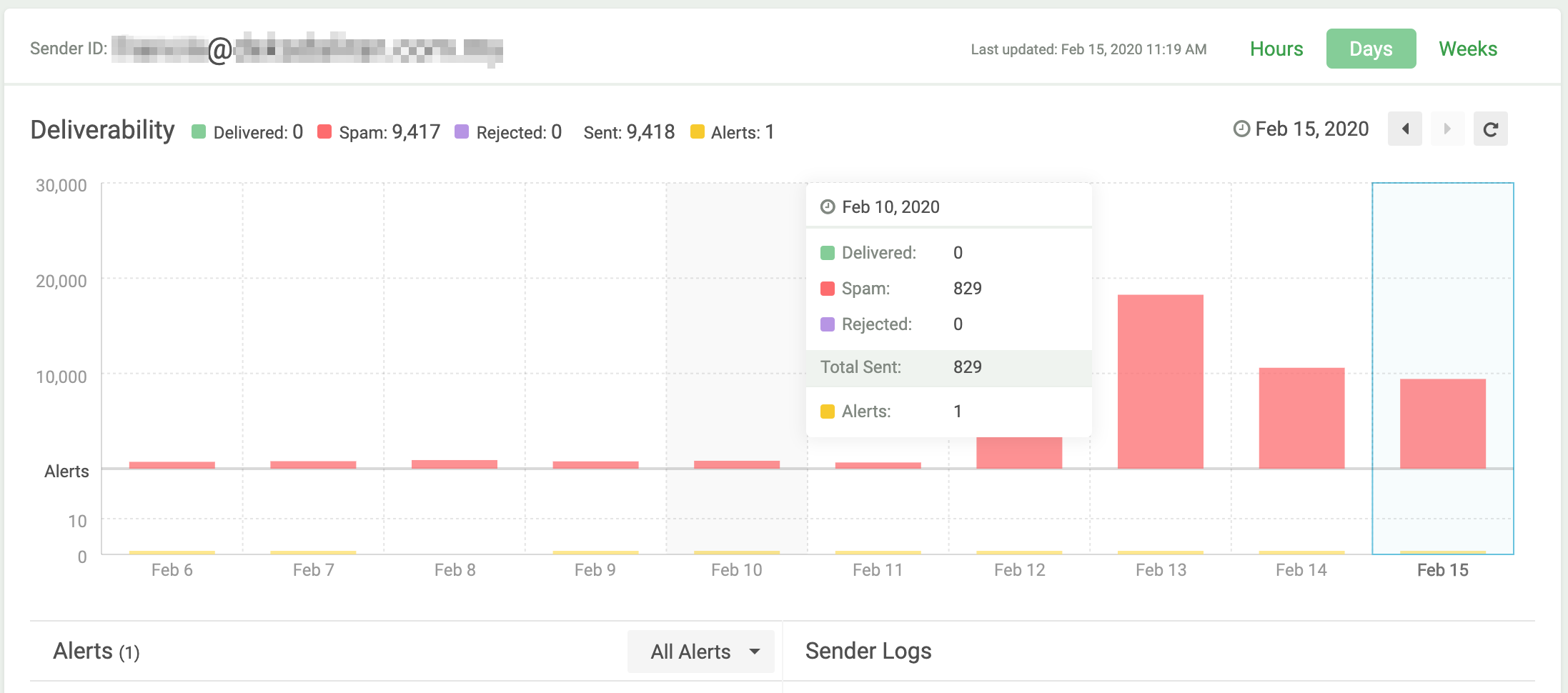 Sender Profiles are accessible through your Log Search & Top Senders areas of your host console. Identify or search for the user you wish to view and click the Sender Profile icon just left of the sender ID to open their complete Sender Profile.