MailChannels Top Senders dashboard is located in your Host Console under Outbound > Activities and is used to quickly display your Top Senders by Volume.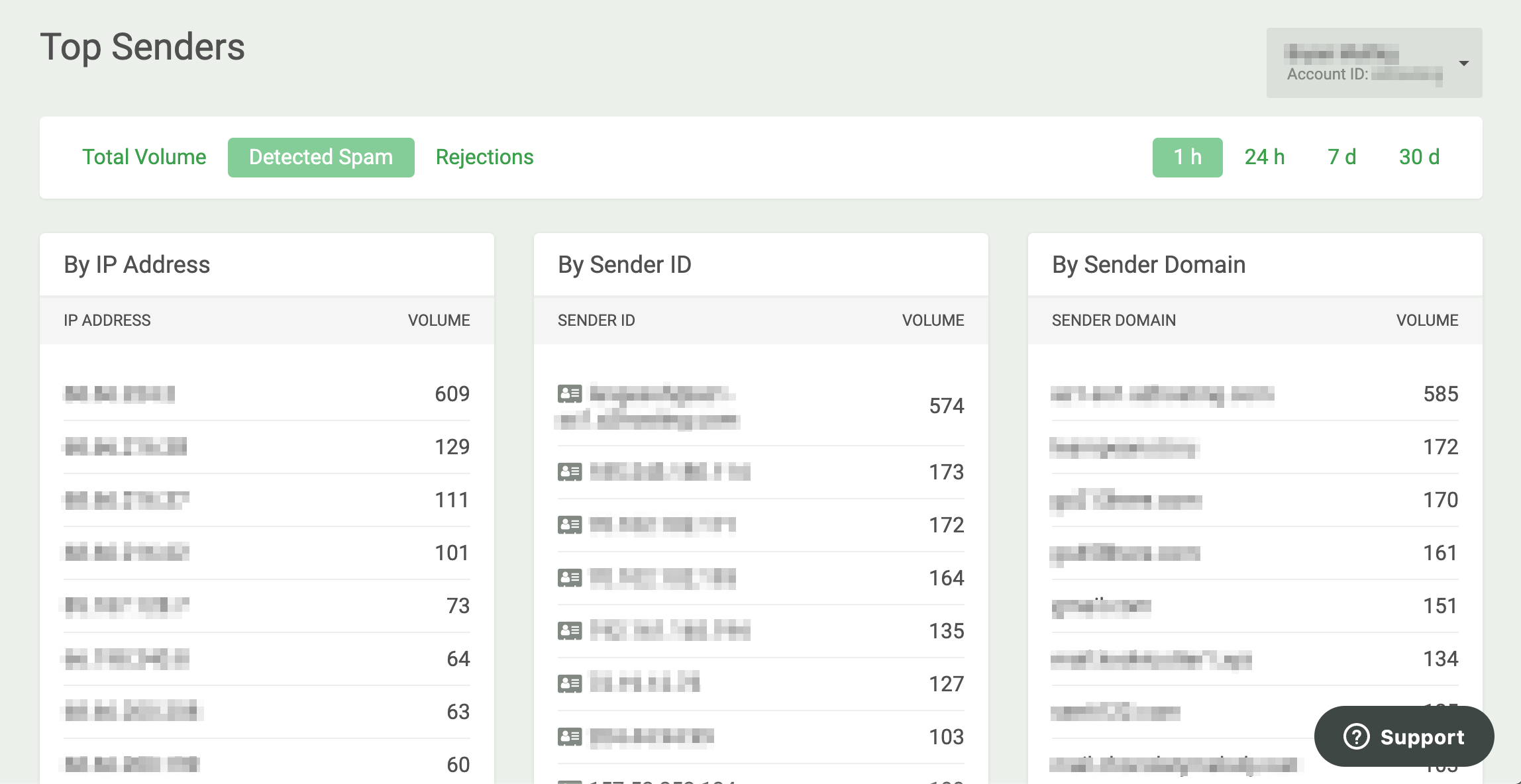 Top Senders data types displayed can be toggled from Total Volume, Detected Spam or Rejections to display a roll up of your top spammers or potentially compromised accounts by IP Address, Sender ID and Sender Domain.

The timeline parameter can be adjusted out from a single hour to an entire month and is helpful in visualizing the scope of a problem. Moving the time range out, assists you in determining when an outbound spam campaign began and provides the relative number of malicious messages that were generated and filtered.

Sender Profiles data is available in Top Senders as well as Log Search and can be used to view the. behavior patterns of a single sender or sending entity.